In the last week of February 2022, the Electronics Representatives Association ("ERA") held its much anticipated, long-awaited, first in-person industry event since COVID at the AT&T Center on the University of Texas campus in Austin, Texas.  With over 500 representatives, principals, and distributors in attendance, the energy was electrifying, and the passion for the industry was palpable. 
 The conference was filled with best-in-class speakers addressing a multitude of issues affecting the 2022 workplace , and the breakout sessions, hosted by panels of top-level industry talent, offered insightful and impactful perspectives on conducting business successfully in light of the challenges currently facing the electronics industry. 
 On both days of the conference, SFBBG attorneys Adam Glazer and Adam Maxwell presented a "Return to Work Playbook," which addressed legal risks, challenges, and best practices for returning to in-person work.  Internal and external policy considerations were addressed, as well as challenges with increased competition and employee retention, the changing landscape surrounding restrictive covenants, and protecting confidential information in remote and hybrid work environments.  The crowds for both sessions asked thoughtful questions, and SFBBG's team provided guidance on a host of considerations in making and implementing policy in light of Covid to successfully conduct business, while reducing legal risks.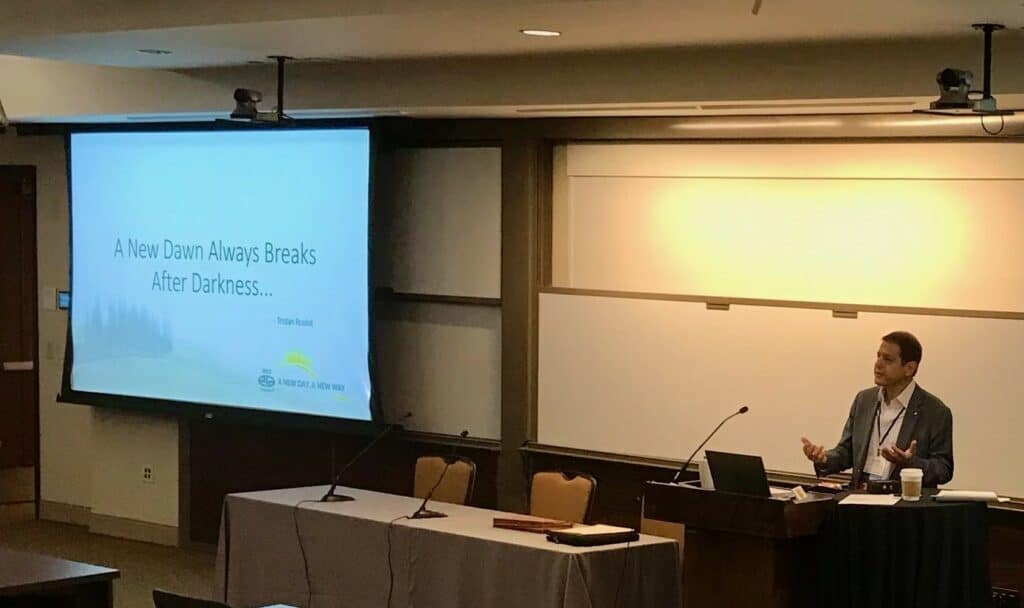 Attorney Adam Glazer presenting at the ERA conference.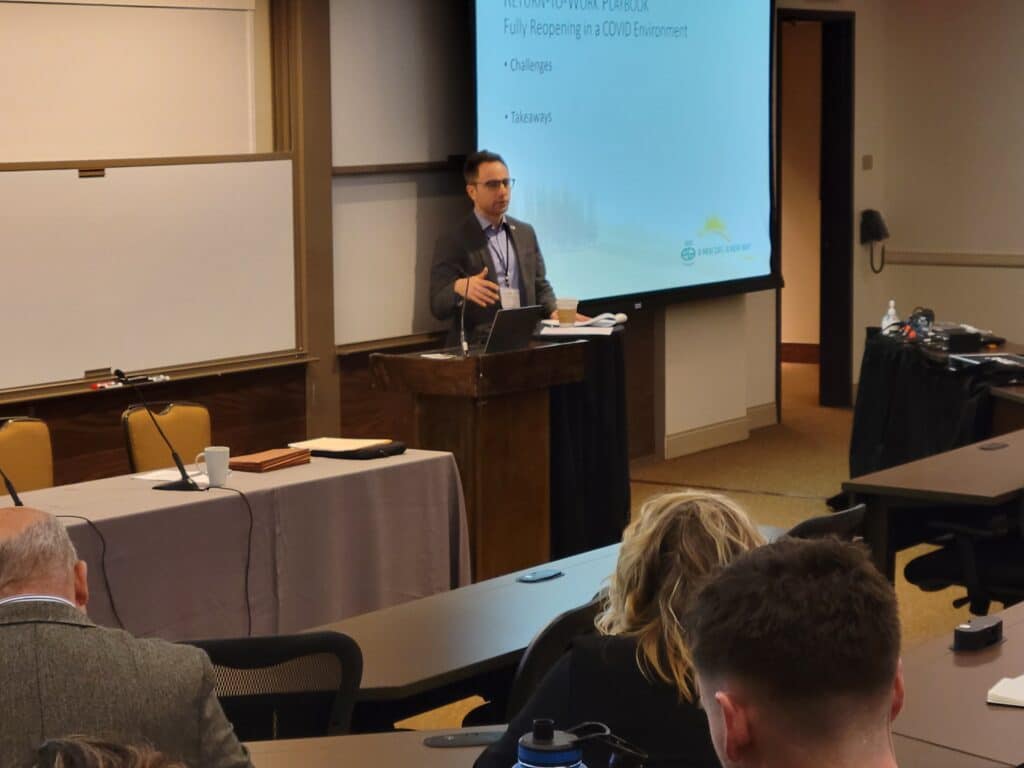 Attorney Adam Maxwell presenting at the ERA conference.
Glazer and Maxwell also provided counsel to individual rep-attendees who raised issues across the spectrum of the electronics industry, ranging from contract interpretation to commission recovery to succession planning and beyond.  SFBBG has a long history of representing and partnering with ERA, literally since its inception in the 1930s, and remains fully aligned with its mission to advance and support the professional field sales function in the global electronics industry. 
ERA remains an inspiring and influential part of shaping the future of the global electronics industry, and SFBBG is proud to be a resource to ERA's diverse membership and to contribute to ERA's worthy mission.